Having everything prepared the night before saved me a great deal of time. At the break of dawn I began my journey to the caldera. I brought a backpack with some food and tools. Upon reaching the edge of the caldera I noticed what looked to be a path that lead into the volcano disappearing into darkness. I slowly proceeded downward and retrieved my flashlight. Just from a glance I could tell the journey would be difficult.
Hours seemed to pass but I kept pressing on unsure of how long I was walking or how late the day had progressed. I started to question if there was an end to this path in this eternal darkness, or if anything could even survive in a wretched place. A reprise at last! I found a place along the path with a cot to rest. After eating, exhaustion took me and I fell into a deep dreamless sleep.
Time. I have lost time down here. At first I had forgotten where I was located. I awoke and fear shot through me and I felt trapped as if in a cage. I remembered the journey I started. I grabbed my flashlight and decided to once again look down into the abyss to see how far I had progressed.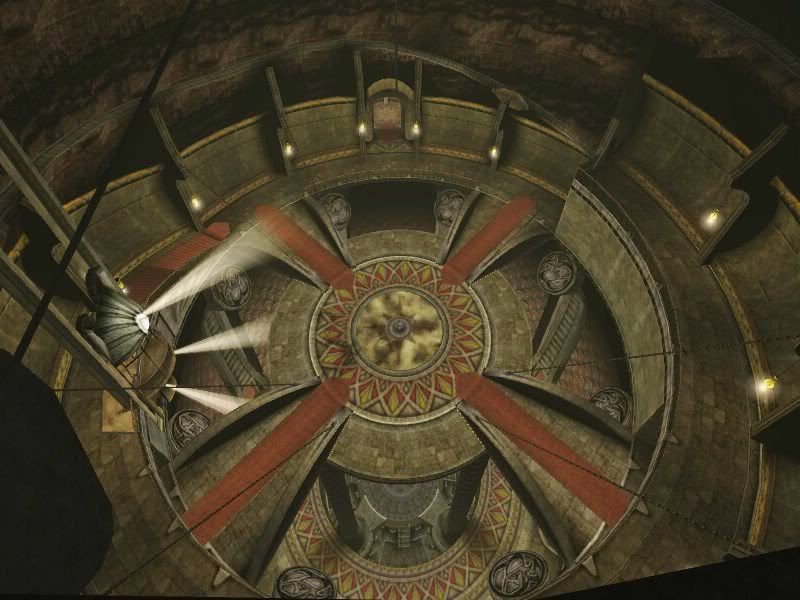 It is truly a majestic sight to see: architecturally astounding. Eagerly, I proceeded further down toward the ground floor of the shaft. There I could start documenting the symbols and textures of the elaborate design.
As I approached the ground floor of the shaft I found Esto. He said he came there to think as there has been a lot of issues in D'ni of late; he had to protect his home as best he could. After spending some time documenting the shaft I was ready to continue my journey to D'ni.
It was then that Esto told me some devastating news. The path between D'ni and the surface had been broken; to continue any further on foot would eventually lead to a dead-end. I was heartbroken. There would be no way of progressing and actually visiting what I could only imagine to be a marvelous and beautiful place. Then Esto said there was another way to reach my destination. Once again I was confused. No physical path remained. Then Esto asked if I retrieved the book from the Cleft. I explained how I found and kept a strange book with a moving picture inside but that I dare not use it until I received more information about it and its functions. He told me this was Relto.
Esto then gave me two books: one blank and the other filled with strange symbols. He told me to return home. "Once you are home again you must you copy the one book into the other. Then use Relto. He told me that it would be my link home whenever I needed it and to be sure that I have the copied the book with me before I used Relto. He to contact him once I was finished so he would explain how to meet again and then visit D'ni.